---
---
---
The Once Upon a Time Wiki is the official community site dedicated to the hit ABC television series Once Upon a Time and its related media, including its spinoff Once Upon a Time in Wonderland, books, and graphic novels. Anyone can edit here, we can only grow with YOUR help.

If you're new to this wiki, please look at our site policies and take a moment to check out the Wikia tutorial. If you have any problems please ask one of the admins for help.
---
---

"Broken Heart"

is the tenth episode of

Season Five

of

ABC

's hit television series

Once Upon a Time

. It is the ninety-eighth episode of the series overall, and premiered on November 29, 2015.


In a Camelot flashback, Hook becomes a Dark One and his lust for revenge against Rumplestiltskin is reignited. When Emma and Hook disagree about their best course of action, the final pieces of the puzzle are revealed as events in Camelot catch up to the present and we witness a charged confrontation between the forces of light and dark that sends our heroes on a collision course with destiny. Meanwhile, in Storybrooke, Hook's centuries old lust for revenge against Gold puts both of their fates in jeopardy while Emma's love faces the ultimate test as she tries to convince Hook to turn away from the darkness before she, Mary Margaret, David and Regina embark on a new mission as an unsuspected evil is released.

"Swan Song"

is the upcoming eleventh episode of

Season Five

of

ABC

's hit television series

Once Upon a Time

. It will be the ninety-ninth episode of the series overall, and will premiere on December 6.


TBA
---
MORE CHARACTERS
---
---
Once Upon a Time is ABC's hit fantasy drama. It premiered on October 23, 2011.

Emma Swan's life has been anything but a fairytale. A 28-year-old bail bondsperson, she's been taking care of herself since she was abandoned as a baby. But when Henry, the son she gave up for adoption 10 years ago, finds her, everything changes. Henry is desperate for his mom's help, and he thinks that Emma is actually the long-lost daughter of Snow White and Prince Charming.

Even stranger, Henry believes that Storybrooke, the sleepy New England town he calls home, is really part of a curse cast by the Evil Queen, freezing fairytale characters in the modern world with no memory of their fairytale selves. Of course, the seen-it-all Emma doesn't believe a word; but when she gets to Storybrooke, she can't help sensing that nothing is quite what it seems.

Season One premiered on October 23, 2011.
Season Two premiered on September 30, 2012.
Season Three premiered on September 29, 2013.
Season Four premiered on September 28, 2014.


Once Upon a Time in Wonderland is ABC's spin-off series of Once Upon a Time.

In Victorian England, the young and beautiful Alice tells a tale of a strange new land that exists on the other side of a rabbit hole. An invisible cat, a hookah smoking caterpillar and playing cards that talk are just some of the fantastic things she's seen during this impossible adventure. Surely this troubled girl must be insane and her doctors aim to cure her with a treatment that will make her forget everything. Alice seems ready to put it all behind her, especially the painful memory of the genie she fell in love with and lost forever — the handsome and mysterious Cyrus. But deep down Alice knows this world is real and just in the nick of time, the sardonic Knave of Hearts and the irrepressible White Rabbit arrive to save her from a doomed fate. Together, the trio will take a tumble down the rabbit hole to this Wonderland where nothing is impossible.

The show premiered on October 10, 2013 and concluded on April 4, 2014.
---
MORE LOCATIONS
---

---
---
Queen of Hearts
is the ninth episode of
Season Two
ABC
's
Once Upon a Time
. It premiered on December 2, 2012.
Cora and Captain Hook face off with Mary Margaret and Emma in a race to secure the compass, which will point its holder to the portal into Storybrooke. But back on the other side, Regina and Mr. Gold, desperate to keep Cora out, put a plan into action that would kill anyone entering the portal, placing Mary Margaret's and Emma's lives in danger as well. Meanwhile, back in the fairytale land that was, Captain Hook travels to Wonderland and meets up with a vengeful Queen of Hearts.

READ MORE
---
---
| | | |
| --- | --- | --- |
| " | Mirrors reflect our mood, our desire, our essence. They are a temporary receptacle for some tiny fraction of our soul. | " |
---
---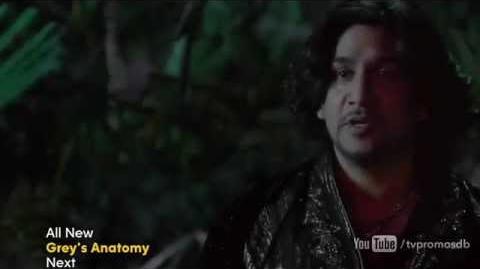 ---
---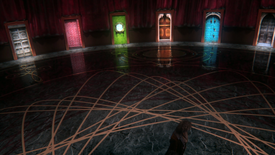 ---
---
Who do you think this season's LGBT relationship will consist of?
Last Poll: After 328 votes, 184 people (56.1%) chose Merida as their new favorite character from Season Five!
---
---
Wikia:
Once Upon a Time
The superfan's guide to Once Upon a Time - created by fans, for fans.

Enjoy the Once Upon a Time Wiki in an all new way by downloading this App from either Google Play or Itune's App Store, and find in-depth articles about every character, item, location and more!
---
"Mirror, Mirror in the Wall.
Show me one character of them all!"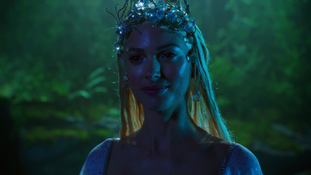 ---
---
---

---
---

Be sure to check out our affiliated wikis!

---
---