---
---
---
The Once Upon a Time Wiki is the official community site dedicated to the hit ABC television series Once Upon a Time and its related media, including its spinoff Once Upon a Time in Wonderland, books, and graphic novels. Anyone can edit here, we can only grow with YOUR help.

If you're new to this wiki, please look at our site policies and take a moment to check out the Wikia tutorial. If you have any problems please ask one of the admins for help.
---
---

"An Untold Story"

is the twenty-third and finale episode of

Season Five

of

ABC

's hit television series

Once Upon a Time

. It is the one-hundredth and eleventh episode of the series overall, and premiered on May 15, 2016.


With the possibility of magic being destroyed and the fate of Storybrooke hanging in the balance, it's a race for Emma and Regina to track down Henry before Gold can find him first. Regina continues to struggle with her frustrations over her former evil-self and, elsewhere, Snow, David, Hook and Zelena are imprisoned and must contend with very two very disturbed individuals that may give Gold a run for his money.

"The Savior"

is the upcoming first episode of

Season Six

of

ABC

's hit television series

Once Upon a Time

. It will be the one-hundredth and twelfth episode of the series overall, and will premiere on September 25, 2016.


As our heroes set out to stop Hyde, Emma develops a mysterious side effect, and Storybrooke becomes a haven for refugees from the Land of Untold Stories. Meanwhile, Regina and Zelena embrace their newfound sisterhood by becoming roommates, while Rumple tries to free Belle from the sleeping Curse with the help of a stranger. In flashback, Jafar confronts an afflicted Aladdin in Agrabah, and a secret about the Savior is revealed.
---
MORE CHARACTERS
---
---
Once Upon a Time is ABC's hit fantasy drama. It premiered on October 23, 2011.

Emma Swan's life has been anything but a fairytale. A 28-year-old bail bondsperson, she's been taking care of herself since she was abandoned as a baby. But when Henry, the son she gave up for adoption 10 years ago, finds her, everything changes. Henry is desperate for his mom's help, and he thinks that Emma is actually the long-lost daughter of Snow White and Prince Charming.

Even stranger, Henry believes that Storybrooke, the sleepy New England town he calls home, is really part of a curse cast by the Evil Queen, freezing fairytale characters in the modern world with no memory of their fairytale selves. Of course, the seen-it-all Emma doesn't believe a word; but when she gets to Storybrooke, she can't help sensing that nothing is quite what it seems.

Season One premiered on October 23, 2011.
Season Two premiered on September 30, 2012.
Season Three premiered on September 29, 2013.
Season Four premiered on September 28, 2014.
Season Five premiered on September 27, 2015.


Once Upon a Time in Wonderland is ABC's spin-off series of Once Upon a Time.

In Victorian England, the young and beautiful Alice tells a tale of a strange new land that exists on the other side of a rabbit hole. An invisible cat, a hookah smoking caterpillar and playing cards that talk are just some of the fantastic things she's seen during this impossible adventure. Surely this troubled girl must be insane and her doctors aim to cure her with a treatment that will make her forget everything. Alice seems ready to put it all behind her, especially the painful memory of the genie she fell in love with and lost forever — the handsome and mysterious Cyrus. But deep down Alice knows this world is real and just in the nick of time, the sardonic Knave of Hearts and the irrepressible White Rabbit arrive to save her from a doomed fate. Together, the trio will take a tumble down the rabbit hole to this Wonderland where nothing is impossible.

The show premiered on October 10, 2013 and concluded on April 4, 2014.
---
MORE LOCATIONS
---


---
---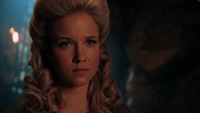 Cinderella
is a character on
ABC
's
Once Upon a Time
and
Once Upon a Time in Wonderland
. She first appears in the
fourth episode
of the
first season
.
Cinderella is married to Prince Thomas, and she is currently living with him in the town of Storybrooke, under their cursed identities, Ashley Boyd and Sean Herman.

READ MORE
---
---
| | | |
| --- | --- | --- |
| " | Would you make chaos with me? | " |
---
---
---
---
---
---
How many seasons do you want the show to get?
Last Poll: After 118 votes, 42.37% (50 people) chose their favorite new female character to be Merida.
---
---
Wikia:
Once Upon a Time
The superfan's guide to Once Upon a Time - created by fans, for fans.

Enjoy the Once Upon a Time Wiki in an all new way by downloading this App from either Google Play or Itune's App Store, and find in-depth articles about every character, item, location and more!
---
"Mirror, Mirror in the Wall.
Show me one character of them all!"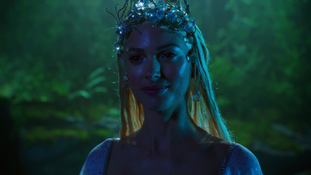 ---
---
---

---
---

Be sure to check out our affiliated wikis!

---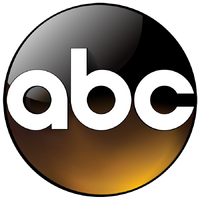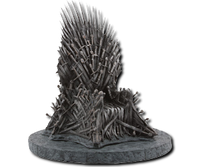 ---